Australian Land Casinos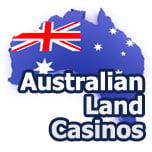 Online casinos are big business in Australia, but land-based establishments are even bigger. Turning over millions of dollars in a daily basis, Aussie casinos are some of the largest in the world and prime destinations for the world's top gamblers.
With this in mind, let's take a look at the top live casinos in Australia and pick out some of their finer points:
10. The Reef Hotel Casino - Cairns.
Website:
www.reefcasino.com.au
Telephone:
+61 7 4030 8869
Address:
35-41 Wharf Street, Cairns, Queensland, Australia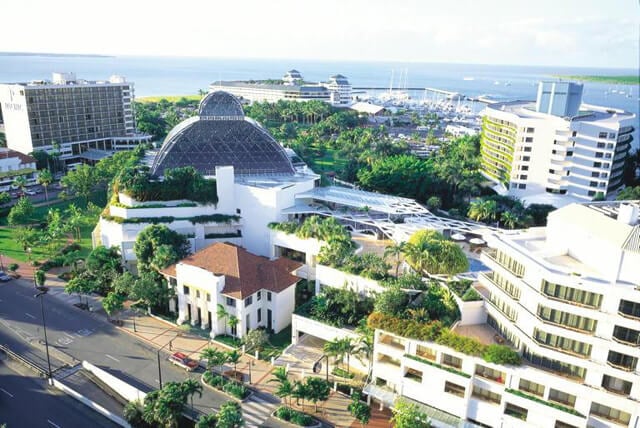 https://www.seecairns.com.au
Located in Queensland and touted as Cairns only land-based casino, this property comprises of 128 hotel rooms as well as a host of gaming options. Jointly owned by Casinos Austria International Limited and Accor Casino Investments Ltd, this establishment boasts the largest LED screen in Queensland and is known as the destination for sports bettors in the local area. If table games are your penchant then the Reef Casino has 500 computerised gaming machines, as well as live tables including roulette, blackjack, baccarat and Paradise Pontoon.
9. The Treasury Casino - Brisbane.
Website:
www.treasurybrisbane.com.au
Telephone:
+61 7 3306 8888
Address:
Top of the Queen Street Mall, Brisbane, Queensland, QLD 4000, Australia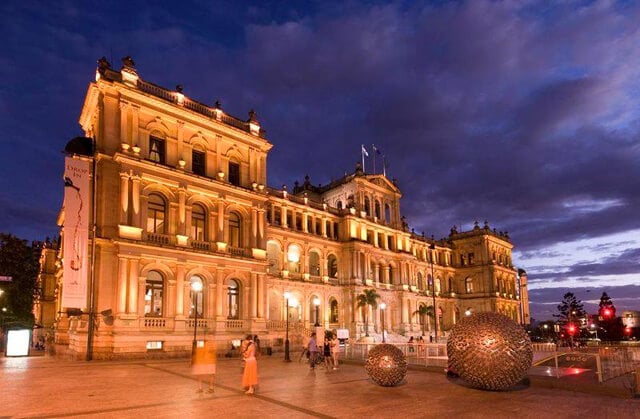 https://www.tripadvisor.com.au/Hotel_Review-g255068-d256656-Reviews-Treasury_Hotel_Casino-Brisbane_Queensland.html
Another of Queensland's live gambling establishments, the Treasury Casino is a true Vegas-style entertainment complex containing a hotel, five restaurants as well as seven bars and nightclub. Since opening in 1995 this casino has donated 1% of its profits to the Jupiters Casino Community Benefit Fund which helps non-profit community groups in the local area.
In terms of helping punters boost their bankrolls, The Treasury Casino offers regular slot machine tournaments as well as live table games and virtual propositions. On top of this, The Treasury Casino runs a membership program, known as Absolute Rewards, which rewards regular players with points that can be redeemed for prizes and bonuses.
8. Skycity Casino - Darwin.
Website:
www.skycitydarwin.com.au
Telephone:
+61 8 8943 8888
Address:
Gilruth Avenue, Mindil Beach, Darwin, Northern Territory, Australia
https://www.tripadvisor.com.au/Hotel_Review-g255066-d259221-Reviews-Skycity_Darwin-Darwin_Top_End_Northern_Territory.html
Located in the far flung depths of the Northern Territory, this land-based casino has been open since 1983 under the name Mindil Beach Casino. Packed with a spa, restaurants, bars and hotel rooms alongside the main casino floor, Skycity is among the largest casinos in the country.
Indeed, the gaming section is open 24/7 and stocked with multiple table games, including blackjack, baccarat, poker and roulette, Skycity is pitched for both recreational and professional gamblers. Indeed, the VIP section, known as the Skyroom, provides an opulent secluded place for high rollers to wager thousands of dollars per hand. For those with more of a sedate approach to gambling, Skycity Casino has 750 virtual gaming machines featuring the latest betting games.
7. Casino Canberra - Canberra.
Website:
www.casinocanberra.com.au
Telephone:
+61 2 6257 7074
Address:
21 Binara Street, Canberra, Australian Capital Territory, Australia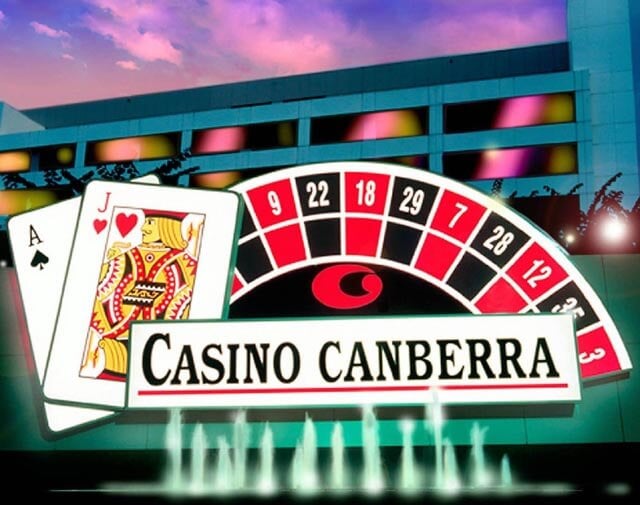 https://www.facebook.com/pages/Casino-Canberra/284479321718863
This casino might be situated in Australia's capital city but it's actually one of the smallest in the country. On top of this Casino Canberra isn't permitted to operate poker machines which means a large portion of the local gamblers are forced to travel to different states to enjoy these games. Despite only house 39 games tables, including blackjack, roulette and sic-bo, this Australian casino does have a rewards program known as the Senators Club. This scheme operates on a points-for-prizes basis and is one of the main reasons it's remained popular with local punters.
6. Wrest Point Hotel Casino - Sandy Bay, Hobart.
Website:
www.wrestpoint.com.au
Telephone:
+61 3 6225 7091
Address:
410 Sandy Bay Rd, Sandy Bay 7005, Tasmania, Australia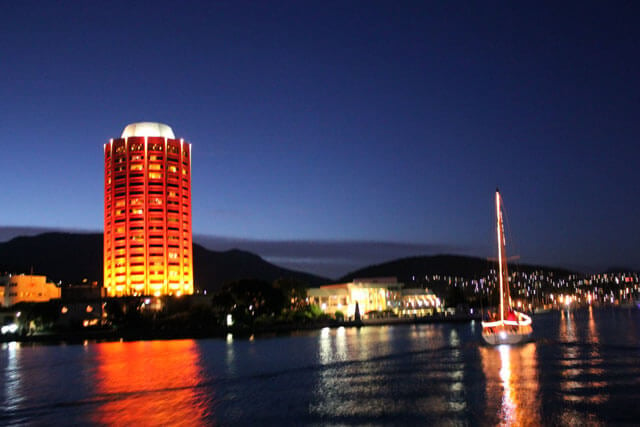 http://larnidavies.com/2013/01/28/light-up-the-derwent/img_0314/
Age and beauty seem to define the Wrest Point Hotel and Casino. Opened in the costal surroundings of Sandy Bay in 1973, this Australian land-based casino is the oldest in the country, but since it came to life it has been regenerated a number of times.
Now the home to a 269-room hotel, a plethora of bars and a "boutique" casino boasting Federal Baccarat, Federal Pontoon, Money Wheel, Rapid Roulette. On top of the main gaming area sits two additional casino areas - Riverview and Boardwalk - and these each house a selection of electronic games.
5. Adelaide Casino - Adelaide.
Website:
www.adelaidecasino.com.au
Telephone:
+61 8 8212 2811
Address:
North Terrace, Adelaide, South Australia, SA 5000, Australia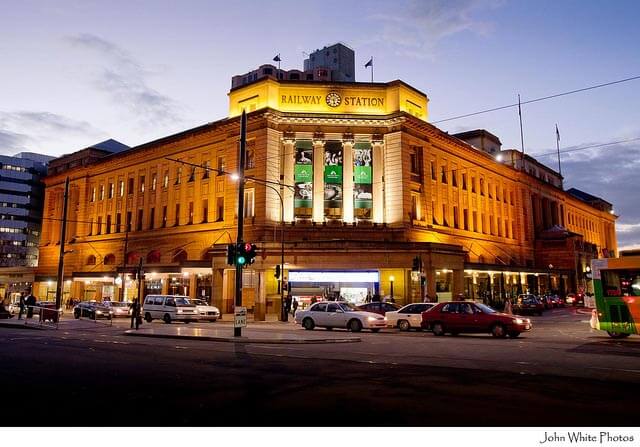 https://www.flickr.com/photos/johnwhite/6034704396/
This live casino has been serving punters since 1985 and during that time it's built up a reputation for excellence and profitability. Indeed, aside from filling the coffers of thousands of gamblers, Adelaide Casino is the tenth largest employers in South Australian with more than 1,000 members of staff.
Away from its economic benefits, this Skycity owned casino is home to 1,000 electronic gaming machines as well as more than 100 table games and a bustling poker room. Beyond this, Adelaide Casino has a Premier Rewards program, a VIP area and various bars and restaurants, making it one of the largest entertainment complexes in Australia.
4. Crown Casino Perth - Perth.
Website:
www.crownperth.com.au
Telephone:
+61 8 9362 7777
Address:
Great Eastern Highway, Burswood, WA 6100, Australia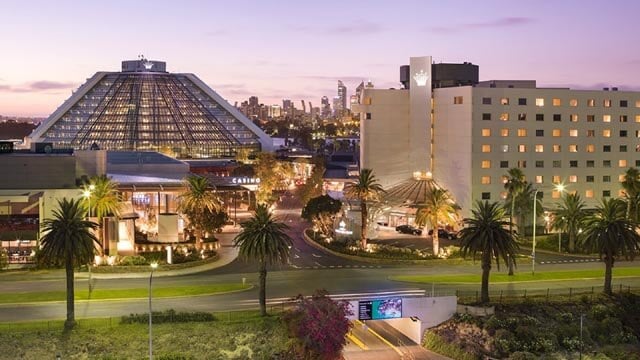 http://www.crownhotels.com.au/crown-metropol-perth/gallery-en.html
Part of the Crown Casino chain, this establishment is a both a casino and entertainment complex featuring two hotels, a golf course, convention centre, ballrooms and extensive gaming floor. For those that like to known the specifics of Crown Perth's casino offering, the one word that springs to mind is: impressive.
Featuring more than 1,500 electronic gaming options, as well as a multiple high-end betting lounges - such as the Meridian Room and Riviera Room - this casino is certainly one of the most impressive in Australia. On top of its standard gaming options, Crown Casino Perth hosts regular members nights with prizes topping $200,000 as well as a dedicated bus services to and from the casino.
3. Jupiters Hotel and Casino - Broadbeach, Gold Coast.
Website:
www.jupitersgoldcoast.com.au
Telephone:
+61 7 5592 8100
Address:
Broadbeach Island, Gold Coast, Queensland, QLD 4218, Australia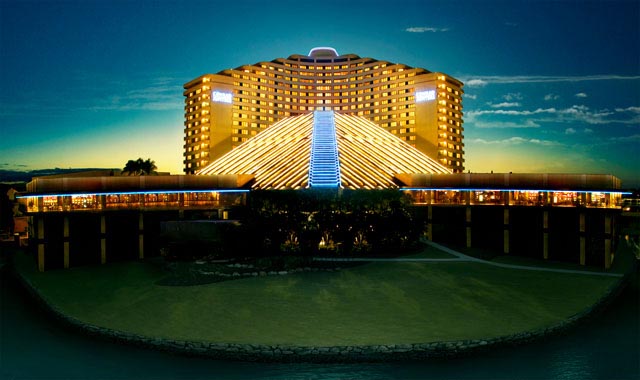 http://www.tourismgoldcoast.com/attractions.html
Queensland's first land-based casino, Jupiters was officially opened in 1986 and since that time it has donated a portion of its profits to the Jupiters Casino Community Benefit Fund. Not only has this casino branded itself as one with a conscious, but as one of the top live casinos in Australia. Indeed, with a floor area spanning seven acres, this entrainment complex contains a plethora of facilities as well as an extensive gaming floor. Connecting the various sections of the complex is a monorail system and avid punters will find more than 70 table games and 1,300 electronic gaming portals inside Jupiters' casino area.
2. The Star Casino - Sydney.
Website:
www.star.com.au
Telephone:
+61 2 9777 9000
Address:
80 Pyrmont Street, Pyrmont NSW 2009, Sydney, Australia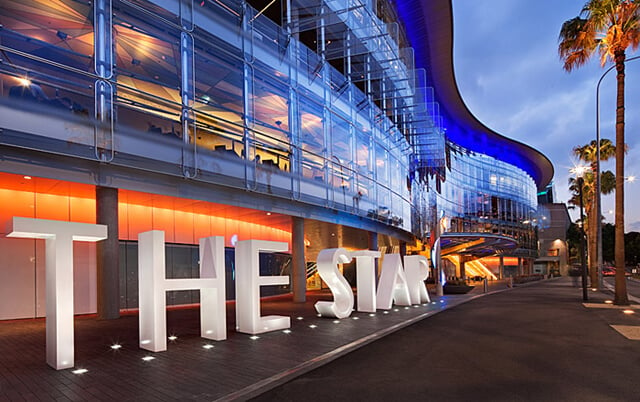 http://www.star.com.au/whats-on-sydney/Pages/unveiling-the-star.aspx
Known as the second largest casino in Australia, The Star underwent a $1 billion renovation in 2009 and since that time it established itself as a gaming destination for both high roller and recreational gamblers. Indeed, by splitting its casino into two floors - the Main Gaming Room and The Sovereign Room - The Star is able to remain accessible yet exclusive at the same time.
By far the most interesting aspect of the casino is the Sovereign Room which houses a selection of high limit tables with stakes ranging from $25 to $75,000. On top of this there is the "Inner Sanctum" which is reserved for elite gamblers who want to risk anything from $100 to $500,000 on a single wager.
1. Crown Casino - Melbourne.
Website:
www.crownmelbourne.com.au
Telephone:
+61 3 9292 8888
Address:
8 Whiteman Street, Southbank VIC 3006, Melbourne, Australia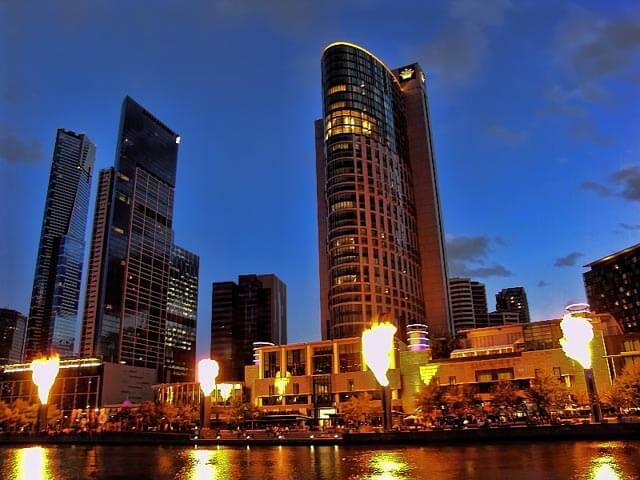 http://www.wearecrown.com.au/facts
The Crown Casino is not only the most well-known live casino in Australia, but the world. Home to a number of major events, such as the Aussie Millions poker festival, this sprawling entertainment complex dominants the landscape beside the Yarra River.
Indeed, thanks to floor space the equivalent to two city blocks, this complex is able to house a hotel, bars, restaurants, theatres and a busy gaming floor. Such is the presence of the Crown Casino in Melbourne that it's known as the spiritual home of Australian gambling and it is certainly the closest thing to a Las Vegas Super Casino the country has.